Jeffiner Garcia, MA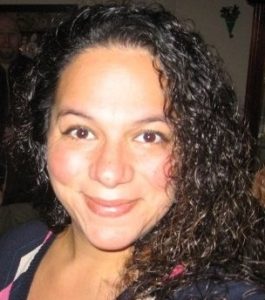 Jeffiner completed her MA at Northwestern University and practices under the supervision of Valerie Richards at Vivas Counseling.
She describes her approach as somewhat eclectic, keeping client centered as well as understanding that each individual requires and responds to different theoretical approaches.  Her approach is a combination of Psychodynamic, Cognitive-Bahvioral and Solution-Focus therapies.
Education:
Bachelor of Arts in Psychology from the University of Massachusetts-Lowell
Master of Arts in Child and Adolescent Counseling at Northwestern University
Experience:
Her current experience in working with clients has been with teens and adults seeking help for depression and anxiety.  She has experience with cutting and self-harm behaviors, childhood and adult trauma, domestic violence, and substance abuse related counseling.  She also has extensive experience in working with the educational system in order to help families obtain individual education plans for their children, as well as helping to connect families to community and natural supports to help strengthen the family unit.
In the future, Jeffiner looks forward to gaining experience working with couples and family systems as well as outreach and advocacy.  She will be seeking training and certification in substance abuse, domestic violence, trauma, and sexual violence prevention.