Raymond J.A. Stephens, LCSW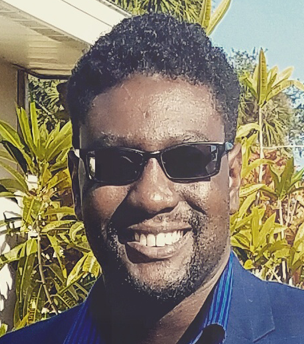 Raymond originally hails from Chicago, Illinois. He is the youngest of three children to missionary parents. Raymond has a Bachelors Degree in Political Science from University of Central Florida and a Master's Degree in Social Work from Florida Atlantic University.  He also holds a License in Clinical Social Work.
Raymond has many years of experience working with a variety of clients from children to adults in numerous environments. He began his career as an intake specialist intern at the 19th Judicial Circuit Juvenile Diversion program and then upon graduation, entered the field as a Dependency Case Manager for Devereux CBC of Okeechobee and the Treasure Coast. After a brief period, Raymond transitioned to working as a therapist primarily with children and their families for Tykes and Teens, Inc.  While there, he gained experience with children dealing with issues of PTSD, depression, anxiety, sexual abuse, and substance abuse using a myriad of treatment modalities such as play and art therapy, psychodrama, and cognitive behavioral therapy.  Raymond also worked in several different environments such as schools, homes, and the Boys and Girls Clubs of Martin County.
Upon transitioning to adults, Raymond currently provides counseling for those dealing substance abuse, sexual abuse, mood disorders, trauma, personality disorders and various levels of schizophrenia.
Raymond's favorite quote is "The arc of the moral universe is long, but it bends towards justice" because he believes that everyone has the right to be respected and to have a voice and if his work can provide individuals with pride, confidence, and safety in self expression, he has made a difference.
In his free time, Raymond likes to spend time with his sisters and parents and provide community outreach through the church he attends.